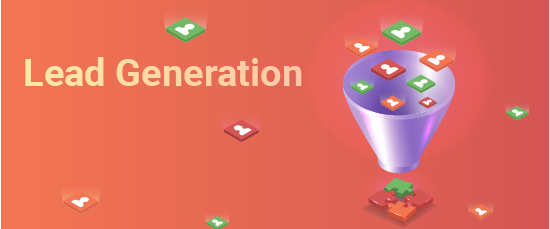 Effective B2B SEO Strategies for Lead Generation
B2B businesses need a customized SEO master plan to target the right audiences and convert them into qualified leads. Lead generation strategies when executed efficiently can increase the brand reach and ultimately grow your ROI.
B2B SEO strategies are constantly evolving with changes in the market and driving organic traffic has to deal with many challenges. Want to plan a B2B lead generation strategy for your business? Adopting new B2B marketing strategies is vital for quality lead generation in 2023. Driving organic search traffic using SEO strategies can trigger chances of getting consistent qualified leads. Time and effort should be effectively integrated with the latest techniques for reaping the benefits of SEO.
What is B2B SEO?
B2B Search Engine Optimization is the SEO technique followed to improve the keyword ranking and the traffic of business-to-business websites. Optimizing the website allows the crawler to easily fetch the data and rank it on the search engines based on its relevancy. B2B SEO strategies are implemented after great research, analysis and are sustained over time. Nowadays, most CMOs utilize SEO for business growth. Studies suggest that more than 70% of B2B researchers start their purchases using search engines.
Let's have a look at the percentage of different traffic sources to a B2B website based on the study by BrightEdge.
The Role of SEO in B2B Marketing
Business-to-business marketing can be succeeded only with the help of an impeccable SEO strategy. Research conducted by Advanced Web Rankings points out that 67% of the searchers only check Google's first SERP. So improved visibility is necessary to grab the attention of users in this breakneck race.
Search Engine Optimization and its processes are niche-specific and will vary for different industries. There are three solid types of SEO techniques to make a website SEO friendly: On-page, Off-page, and Technical SEO. The fundamental goal of SEO is to make your website rank for the target keywords. Let's have a look at how SEO plays the primary customer acquisition role in the B2B industry
Increases Website Traffic
Using B2B SEO strategies can boost your website score making it noticeable for Google search bots to rank the site based on content relevancy, keyword optimization, and the core web vitals
Implementing off-page SEO strategies like blogging, guest-posting, webinars, and more can accelerate the keyword ranking
Additionally, integrating on-page and technical SEO techniques can ease your website navigation, initiates faster loading, and make it more user-friendly. This robust approach can drive more users to your website
Builds Aided Brand Recall
Building brand awareness by optimizing the web pages highlighting the company's vision and core values can catch potential customers in B2B marketing
A popular brand will grab more customer interactions through clicks in search results
Thus, a high organic CTR Favors page rankings and maximizes ROI
B2B Lead Generation & Sales Conversion
According to CEB analysis, 77% of the buyers will initiate an inquiry only after online research
A dynamic B2B SEO approach can create a significant increase in the number of leads
Accelerating your lead generation through SEO will deliver tangible sales conversion rate
Successful B2B SEO Strategies for 2023
Businesses are constantly competing for customers in this digital era. B2B SEO strategies are executed to organically rank your website for the related query. Thus, your product or service will reach the target audience and increase lead generation. These leads will be converted to sales depending on your website's content quality and its ability to encapsulate the visitors. Here are some B2B SEO marketing strategies for 2022.
1. Get an Idea of your Sales Funnel
Find out the working of your sales funnel and what makes it successful before starting optimizing your website
You should have a deep understanding of how customers are driven to your websites and which channel influences them the most
Discovering reasons why the bounce rate is increasing can make your SEO research successful
2. Developing B2B Buyer Personas for SEO
Understanding your buyer persona is the major step in developing an efficient B2B SEO strategy
Developing a B2B buyer persona requires both quantitative and qualitative market research along with the knowledge of your current audiences and their interests so that you can keep them on your website
It's common to have multiple personas for your business. But identifying the target audience is integral for setting up a good B2B SEO strategy
3. Incorporate Low-Volume Long Tail Keywords with High Value
Targeting low-volume keywords can generate successful leads that can be converted to sales
People who search with low volume long-tail keywords are the ones that are mostly interested in the product that you are selling
They cater to a limited number of searches since they are so focused
4. Do periodic Keyword Gap Analysis
Keyword gap analysis is a must-have SEO strategy that allows you to compare your keyword ranking with your competitor's ranking
This aids in identifying any opportunities or gaps in your approach that you may be overlooking
Tools like SEMrush and Uber suggest help in analysing your competitor domains and finding out their keyword ranking to traffic data
5. Website Pages Optimization
All your website pages are vital for lead generation
Any of your pages can be viewed by visitors, and include high-value keywords to ensure that each page ranks well
Choose a few main keywords to add throughout your site while brainstorming your on-page efforts, and then focus on distinct keywords for each page
Follow all On-page techniques including optimizing metadata, adding alt tags, H tag hierarchy, website speed improvement & more for higher ranking
Keyword cannibalization is a major issue that can hinder your website's performance in SERPs
So, if you are having multiple pages with same intent keywords try redirecting one page to the other
6. Creating Landing Page
LP optimization is the pinnacle of SEO tactics
Key elements of an LP include:

Effective meta title that relates to CTA
Relevant meta description
Serve a clear purpose
Simple form for inquiry

An LP should focus on a particular product instead of including multiple products
A crowded page can make content unclear causing customers to become distracted, and ultimately result in poor conversion rates
So, keep it short and sweet, and don't forget to underline the benefits you're providing
7. Creating Content Hubs
Hubs and spoke content marketing strategy creates a cluster of content that is irresistible to the Google crawler
This method entails writing multiple posts on a single topic and linking them together
The focus of your content clusters should be on your target keywords and B2B buyer personas
8. Create FAQ Pages
This is an excellent method to improve the user experience while also providing clarity
Linking to the FAQ page from blog entries or pages providing complex product information ensures that users find answers to their inquiries
9. Strategically Incorporate CTA into the Content
Using call-to-actions (CTAs) throughout your content is an excellent approach to urge readers to take action before leaving the page
Visitors should be able to navigate down the content marketing funnel with little effort if they know where to click
The most popular CTA is the sidebar CTA, which works best when it moves down the page as the visitor scrolls
10. Backlinking
In 2023, backlinking is one of the most important SEO methods that any B2B business should employ
Guest posting and infographics on high-quality sites are the most effective strategy to enhance search rankings
The articles appear in important search results when informational keywords are utilized, allowing businesses to leverage top keywords on websites
There isn't just one item that makes a perfect B2B SEO plan. While there is a lot that goes into a B2B SEO strategy, the most crucial aspect is to keep optimizing and gaining links once you start. Keep in mind that your B2B SEO approach should be tailored to the needs of your website users. Use Google Analytics to track your results and observe which material is generating the most interest. This may be useful for lead generation. Contact us to explore the wide range of lead generation techniques suitable for your business.